Chemical and Petrochemical Industry
Chemical and Petrochemical Refining
The pressure to improve production performance is constant in the chemical and petroleum refining industries. Achieving peak output levels without reducing product quality means avoiding fluid system issues that lead to drops in efficiency, loss of primary containment, system downtime, or safety risks.
Our fluid system experts provide design guidance to mitigate potential issues with sampling and analytical instrumentation, seal support systems, and gas distribution systems. Our technicians build fully engineered assemblies designed to expedite installation and maintenance. Our local engineer can help troubleshoot fluid system issues and recommend improvements.
Contact your local Swagelok representative, call, or email by clicking below. We are ready to get to work for you.
Increasing Safety
We understand that safety is a top priority of our customers, especially in environments where highly volatile, caustic, or otherwise-hazardous fluid system media is present. We provide leak-tight components and assemblies designed for minimal connection points to prevent fluid from escaping your systems.
In chemical and petroleum refining operations, maintaining the uptime and reliability of process and sampling equipment is crucial. Whether you need dependable products, system design consultation, or troubleshooting services, we can help you maximize the performance of your fluid systems.
Engineering Support
Tap into the expertise and experience available through our field engineering program. Work with a Swagelok trained and certified engineer, who can bring resources and knowledge from all over the world in a fully collaborative environment. Get support on your next project, big or small. We have the knowledge and experience to help your facility design, build, and maintain fluid systems that are safe and reliable.
Design and Assembly
From sampling or seal support systems, to instrument enclosures or regulator panels to changeover manifolds you can count on our decades of experience and expertise to deliver to your specifications. This service can be utilized to design and assemble new systems or optimize existing systems. Each assembly is built by Swagelok certified technicians, leak tested, and ready to install upon receipt. To learn more about this service, visit our Design and Assembly page by clicking below.
Analytical and Sampling System Optimization, Design and Assembly
Without proper grab sampling system design and maintenance, critical actions like capturing, handling, and analyzing your samples can be difficult to achieve. Working with our local engineer, backed by Swagelok's global engineering team, can help you ensure your samples are captured safely and are truly representative of your process. Visit our grab sampling page to see how we can help you design and assemble grab sampling stations that are safe, and simple to operate.
If you are looking to improve your analytical and sampling systems, we can work with your team to offer suggestions that improve safety for operators and ensure representative samples make it to the lab.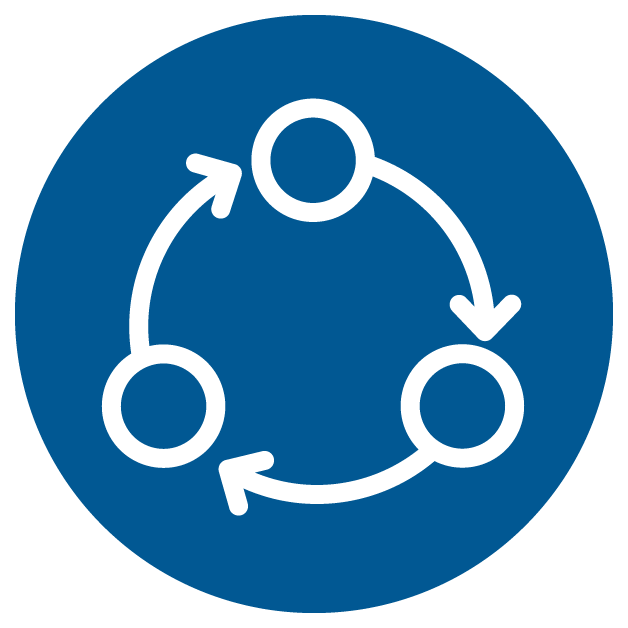 API 682-guided Rotating Equipment Seal Support Replacement Parts, Kits, and Panels
Making sure seal support systems are properly designed and installed is critical to keeping your rotating equipment available for production. We offer mechanical seal support systems as kits and assemblies that are easy to install, and are backed by The Swagelok Limited Lifetime Warranty. We offer various customizable API plan configurations and they are assembled according to industry best practices found in the fourth edition of the API 682: Pumps—Shaft Sealing Systems for Centrifugal and Rotary Pumps standard.
Process Instrumentation from Tap to Transmitter
When you need precise control, Swagelok Process Instrumentation components are integral—from tap to transmitter. From the ease of installation of the process interface valve to the leak-tight connections to the integrity of the manifold, we can help you fine-tune and optimize your process instrumentation loop. View this info sheet to see how we can help you build and maintain your process applications.
Material Science and System Media Compatibility
The chemical and petrochemical refining industry is no stranger to corrosive fluid system media. Learn how to choose proper materials to keep your fluid systems leak-tight and operating efficiently as well as how specific alloys resist corrosion, how materials behave and how industry standards impact your material choice. Virtual training options available. View or download this materials guide to use as a quick reference.
Local Training Programs
One of the most cost effective decisions a process facility can make to ensure the efficient installation and maintenance of healthy fluid systems is to invest in training of personnel. Speed completion of capital projects while limiting costly mistakes, ensure proper component selection at the design and purchasing stage, and keep people safe by taking part in our training programs. Virtual training options are available.
Process Analyzer Sampling System (PASS) Training
Learn how to prevent costly sampling system errors through sound design principles. Design and build an optimized process analyzer sampling system that delivers timely, accurate results. This training is appropriate for anyone involved in the design, construction, maintenance or operation of sampling systems, as well as lab personnel. Learn from two of the industry's top experts with over 50 years of experience working with analytical and sampling systems. View the PASS Training page on the Swagelok website for more information, and to register. Virtual training options are available.
Onsite Services
Onsite Services are available to relieve the pressures that come with operating and maintaining a chemical or petrochemical facility in a highly competitive industry. Our field engineer and his collaborative, world-wide network of Swagelok engineers perform onsite evaluations of your fluid systems to help improve performance, reduce any notable inefficiencies to reduce operational costs, and ensure maintenance practices and procedures are cost effective.
Steam Services
Efficient steam applications is one area to consider when looking to reduce operational costs. According to a study conducted in 2012 by Oak Ridge National Laboratory, in the U.S., steam systems are the single largest consumer of energy in the industrial sector, where they account for over 30% of annual onsite energy use. We can help you cut energy costs, and improve process safety and reliability.

Gas Distribution Program
This program offers an evaluation and advisory service where our Swagelok certified advisors can come on site, survey your current systems, and make suggestions to improve safety, reliability, and ease maintenance - allowing you to allocate time and resources towards more pressing needs. Our gas delivery system experts can also deliver leak-tight, configurable systems, such as automatic changeover manifolds and gas panels, that will meet your specifications.
From supply to point-of-use, gas delivery systems require a thorough understand of pressure regulation and its impact on flow. Trust in our advisors to help your facility keep your gas delivery systems running for years to come.